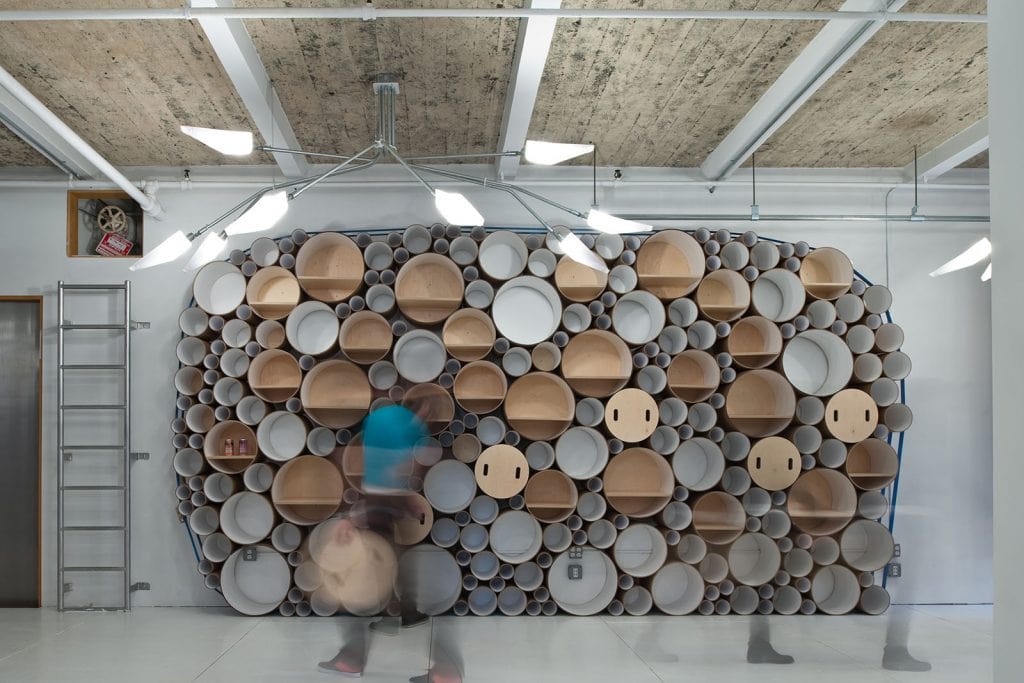 Blue Marlin New York, NY 2010
We were approached by Blue Marlin, an industrial design and packaging company, to design a "flex" space for their offices. The space was to be used by clients for meetings as well as have flexible work areas for clients working in their office. Blue Marlin's main concerns were keeping the space adaptable and encouraging creativity.
We designed and fabricated many of the elements of the renovation. The space included a feature storage wall made of cardboard tubes of varying size, custom light fixtures, a screen wall made of panels rotating at different angles to produce a cohesive pattern, and various furniture elements. The overall space was subdivided by a series of rails and temporary walls made of industrial felt hung from the walls. The space could be used with an open plan or it could be divided into multiple configurations or rooms by moving the felt panels along the rails.
Photos: Alan Tansey