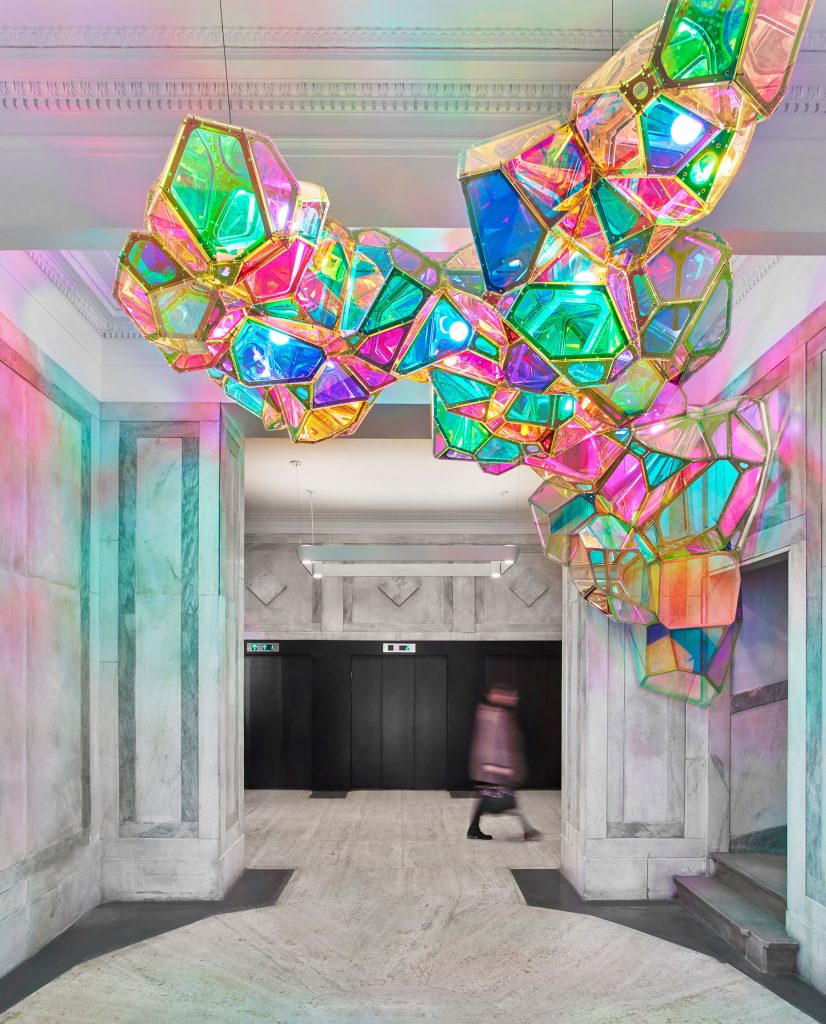 Spectralline Lexington, KY 2017
We designed a custom permanent installation for the new 21c Museum Hotel Entrance in Lexington, Kentucky. The installation provides a stark spatial contrast to the renovated McKim, Mead & White building. The crystalline structure contextualizes itself through a site specific structure that appears to have grown from one corner of the entrance to the ceiling. The overall structure is made of laser cut aluminum clad with dichroic acrylic giving it a changing spectrum of color.
During the day the color of the various facets change as people walk under the piece. Lit from within by LEDs, the large crystalline structures cast colored light onto the surrounding space, using it as a canvas. The installation acts as both a spectacular form and a giant lantern, creating a landscape of color, an otherworldly atmosphere. At night the piece is lit from within and acts as a beacon that can be seen on West Main Street through the glass front doors.
Photographs: Edward Heavrin