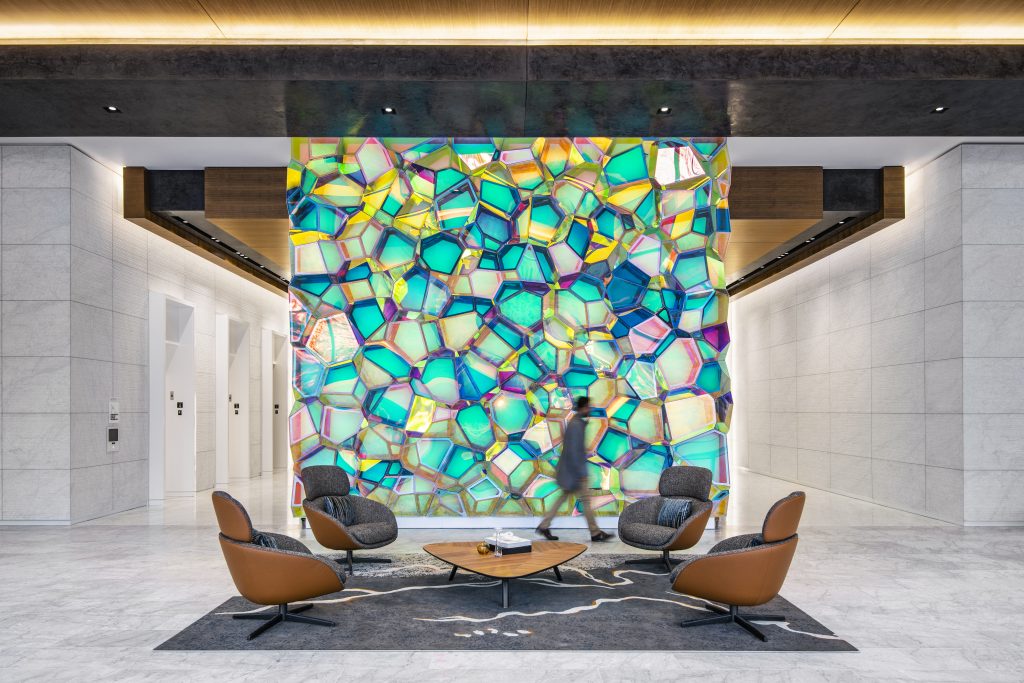 The Link Dallas, TX 2022
We created a large three dimensional feature for The Link at Uptown where three neighborhoods in Dallas—Uptown, Victory Park and Downtown merge. The crystalline structure is the center piece of the lobby between the two elevator banks. The aluminum structure is clad in dichroic acrylic that reflects and casts light in surprising ways. Rather than a framed wall hung artwork, the goal was to produce a sculptural element that evokes a new material in the space. A material that is both primitive, sophisticated, and magical. In this case the sculpture looks like large split-face crystal or the inside of a geode.
The artwork was integrated into the architecture in away that it appears both integral and something unexpected. The structure is broken up into models that are each back it with a custom programmable LED array. The light behind the models slowly shifts between a range of colors that filters through the dichroic facets. The dichroic filters out certain color ranges and becomes more reflective with others, making the denature more gem like as the colors shift in magical ways.